Simulations
UC San Diego Health is implementing new OBGYN training following the American Association of Gynecologic Laparoscopists's (AAGL) Essentials in Minimally Invasive Gynecologic Surgery (EMIGS Didactics) evidence-based comprehensive program. The department supports a Director of Simulation Training. The resident simulation curriculum has expanded significantly with a two-year, rotating curriculum covering obstetrics, gynecology and the fundamentals of laparoscopic surgery. The University has opened a state-of-the-art medical education building which has facilities for surgical training. We use this training facility for many of our simulations.
The curriculum includes:
animate and inanimate laparoscopy training;
hysteroscopic simulation, including hysteroscopy, morcellation, and IUD placement;
and wound care and repair of obstetric anal sphincter injury.
Additionally, the curriculum for the residents has been augmented to include advanced obstetrical simulations such as hemorrhage, shoulder dystocia, eclamptic seizure, cord prolapse, and amniotic fluid embolism.
The residents are evaluated for competence in each of the areas of simulation and directly observed by an attending. Feedback is provided to the residents immediately following these simulations.
Director of Simulation

Center for the Future of Surgery
Take a virtual tour of the Center for the Future of Surgery (CFS):
Exterior view of the UC San Diego Medical Education / Telemedicine Building, Center for the Future of Surgery (CFS):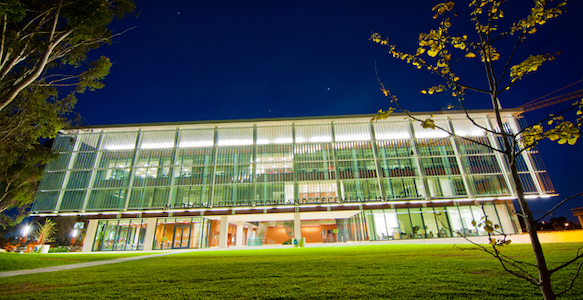 Interior view of the CFS simulation OR: