CJQ Ambassador Artistry Spotlight
The celebration and role of cultural arts and humanities fosters belonging while bridging divides and enriching the social fabric of our valued community. Creativity and its resounding impact strengthens our connections and is essential to our collective well-being. A visual expression of human thought, arts examine societies and diverse world cultures while harbouring deeper meaning of the human condition which may transpire to health and vitality by stimulating engagement and positive relationships. This cohesion can advance equity and inclusion. An ambition of the Culture and Justice Quorum is to recognize and share meaningful artistry that is illustrating a welcoming, respectful, and supportive culture for all people and differences in our community.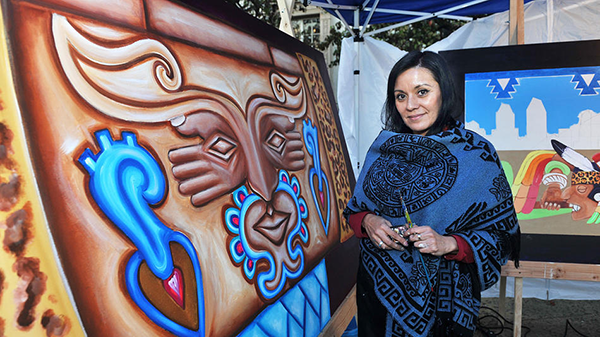 Carmen Linares
A UC San Diego cultural artist, indigenous muralist, campus spiritual blessing leader, and CJQ ambassador, Carmen Linares is celebrated internationally for her inspiring artwork and meaningful vision.
Carmen Linares has been with UC San Diego since 2008 and is a role model who has significantly shaped the campus culture of celebrating diversity, inclusivity, and belonging. Her extraordinary talent, creativity, and cultural works of art showcase the female Mexicatl deities:
"They describe the feminine power of the Spring equinox celebrating the arts, agriculture, maternity, fertility, and patrons of pregnancy and childbirth."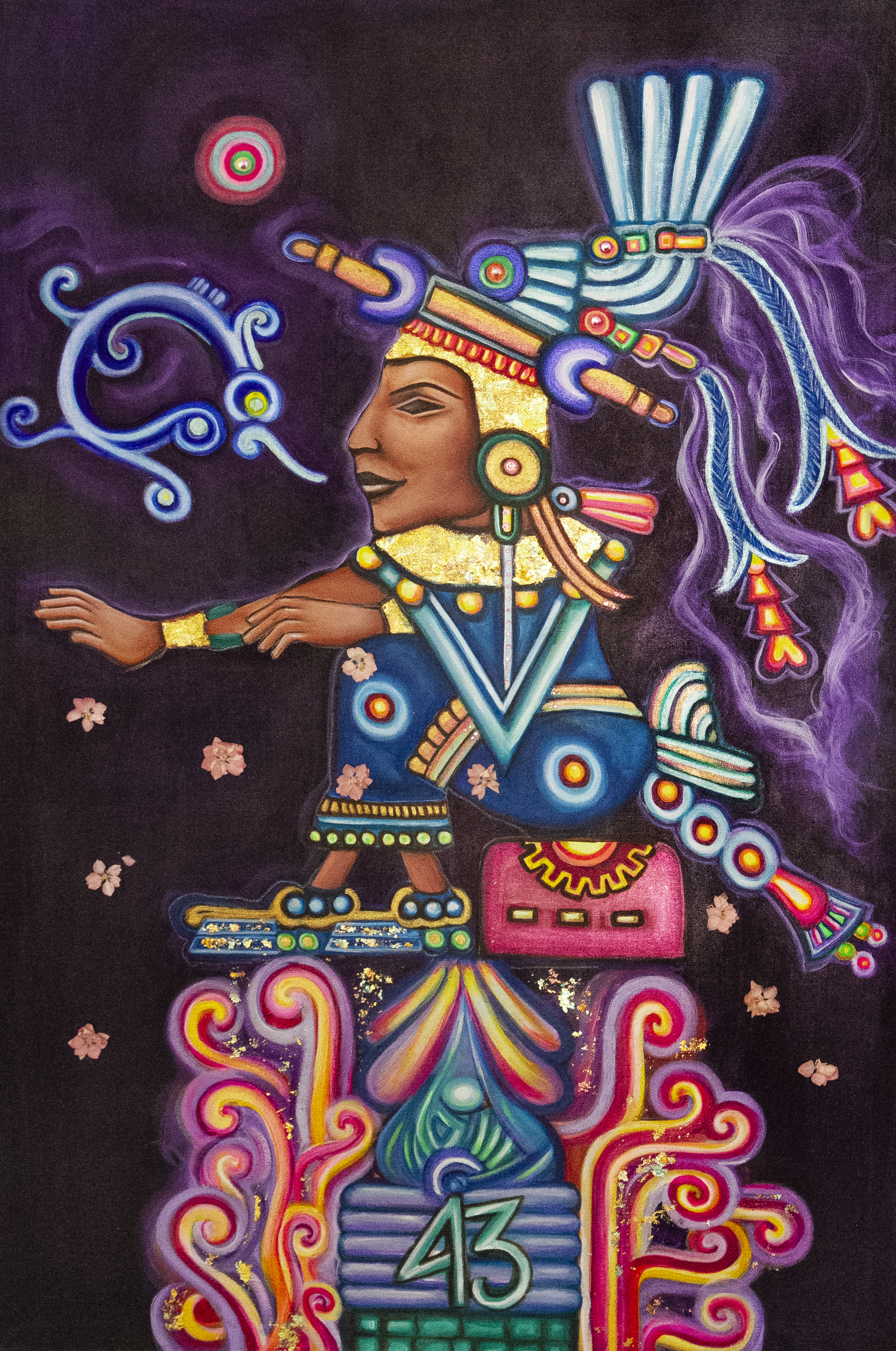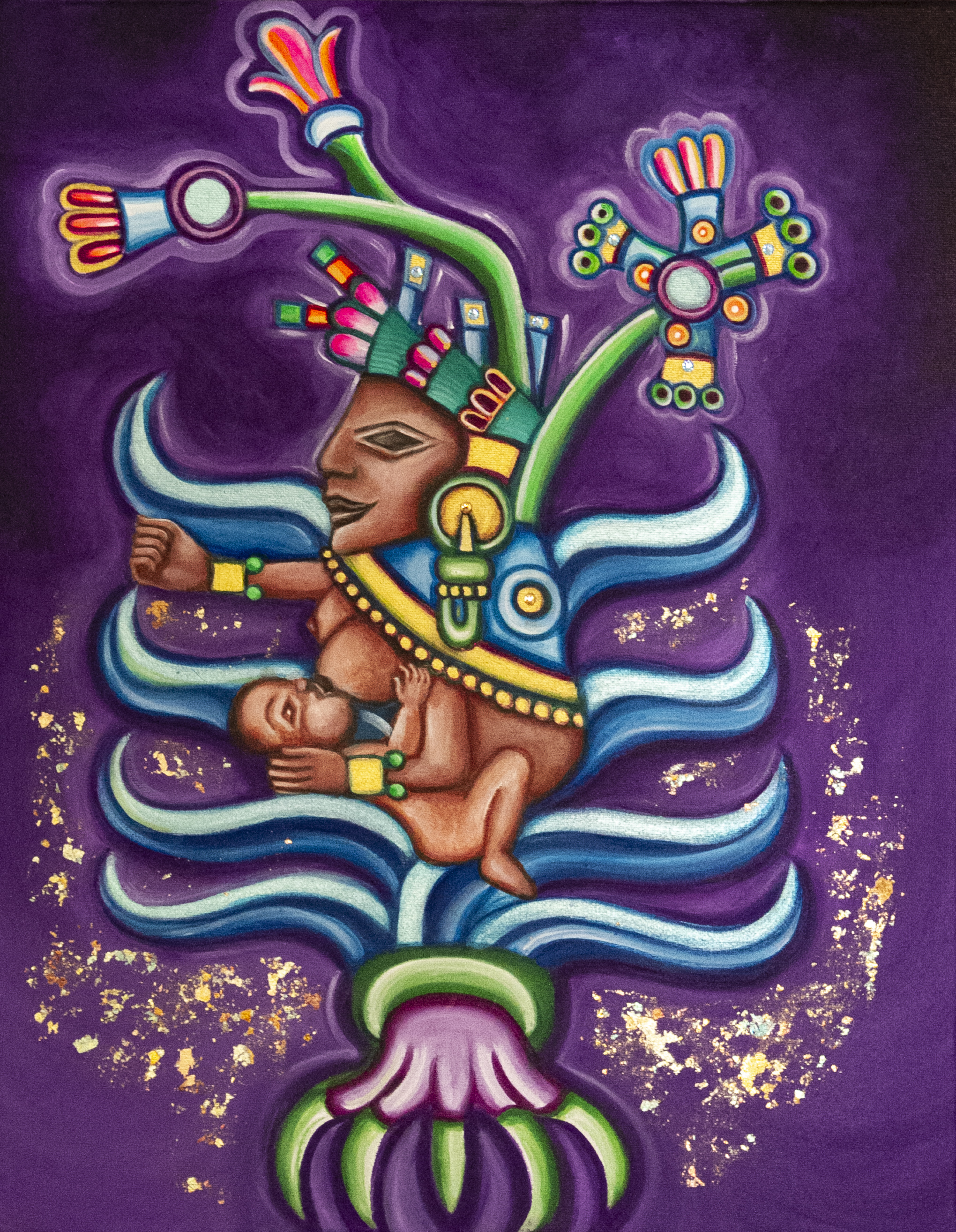 Carmen Linares, Xochiquetzal (left) and Mayahuel (right)
Carmen Linares has conducted several blessings at UC San Diego – most notable was the 50th Founders celebration, the Legacy mural at Marshall College, and in 1990, the blessing of the Price Center. She has donated art to several staff and student organizations to help with graduation and other needs for under-represented students or as a gesture of friendship. Shown here is Carmen performing a spiritual blessing centered around native Aztec tradition for the UCSD Cross-Cultural Resources Center to engage interactive learning about the diverse Chicanox/Latinox history and culture on campus: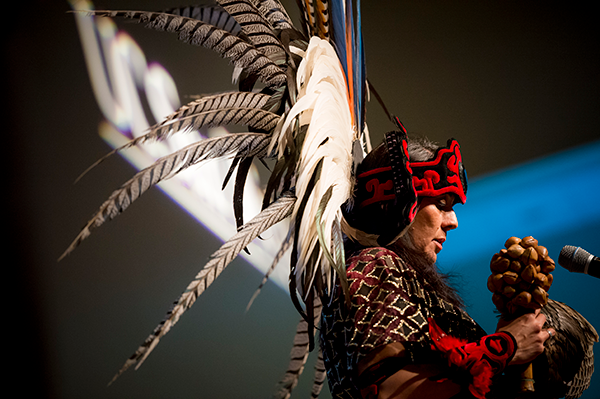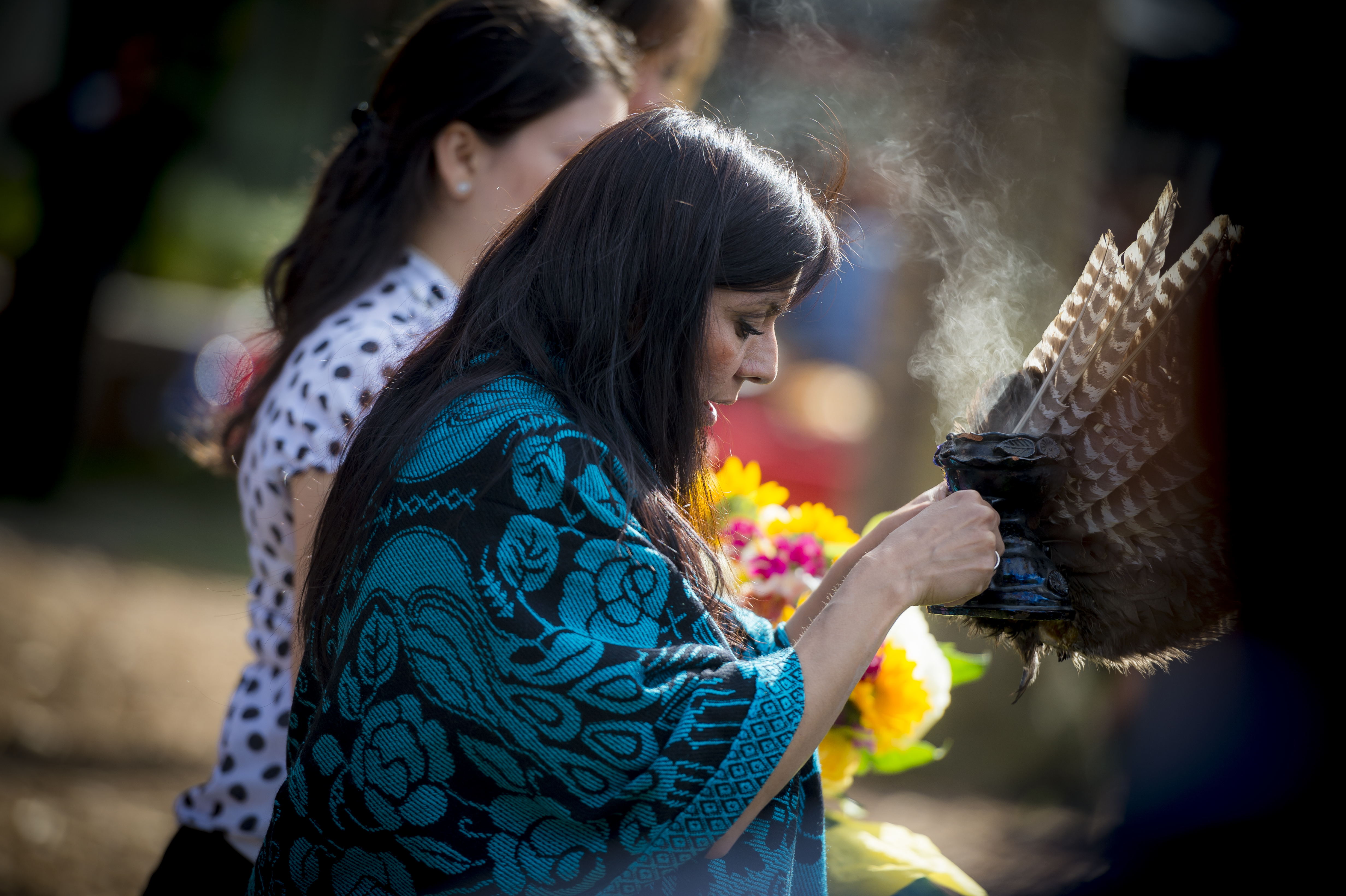 Photography by Erik Jepsen; Carmen Linares (right) at UCSD Raza Resource Center for underrepresented students