Division of Reproductive Endocrinology & Infertility (REI)
Division of Reproductive Endocrinology & Infertility
The Division of Reproductive Endocrinology and Infertility has been recognized by the National Institute of Child Health and Human Development (NICHD) of the National Institute of Health (NIH) as a center of excellence in reproductive sciences.
At UC San Diego Medical Center, we offer women a full range of state-of-the-art reproductive healthcare associated with fertility, disorders of disorders of menstruation, and related abnormal hormone production. We provide care for patients with infertility or concerns about fertility potential including fertility preservation. We offer inclusive care and an array of treatment choices for transgender men and genderqueer individuals. Our physicians also evaluate and treat patients with irregular or absent menstrual bleeding, uterine fibroids, endometriosis, polycystic ovary syndrome, painful periods, and hormone imbalances during adolescence and menopause.
UC San Diego Medical Center offers the latest information and treatment for patients who have concerns related to hormone imbalance or are having difficulty conceiving:
Infertility (including intrauterine insemination, in vitro fertilization (IVF), egg freezing, egg donation, and gestational carriers)
Assessment of fertility potential
Endometriosis | Watch Endometriosis Awareness Video with Dr. Agarwal
Fertility preservation and oncofertility (including egg and embryo freezing)
Polycystic ovary syndrome
Hirsutism
Irregular or painful menstrual cycles
Amenorrhea (absent periods)
Reapeated miscarriage
Uterine fibroids
Peri- and post-menopause
Adrenal, pituitary and thyroid disease
Division Director
Antoni Duleba, M.D.: "Our clinical faculty provides expertise in evaluation and treatment of infertility, fertility preservation and a wide variety of reproductive/endocrine disorders. Our IVF program (in collaboration with Reproductive Partners, San Diego) has one of the highest success rates in the world. Basic scientists and clinicians from our division engage in a broad range of research projects addressing challenging clinical conditions such as polycystic ovary syndrome, endometriosis, early embryo development and oncofertility as well as basic science questions relevant to understanding the molecular basis of these cricical reproductive functions."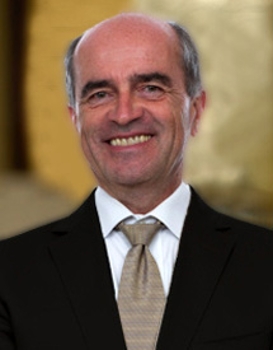 Mission
Our division has 3 key missions:
1. Provide the best possible medical care to our patients.
2. Carry out cutting-edge research.
3. Educate future experts in our field.
Division News/Spotlight
We host the Annual In Vitro Fertilization and Embryo Transfer Conference on Coronado Island under the directorship of Dr. David Meldrum (Voluntary Professor in our division). This conference brings together renowned speakers from around the nation and the world to provide a comprehensive update on all aspects of IVF as well as cutting-edge research in this dynamic and ever-changing field.
Faculty
Duleba, Antoni, M.D. – REI Division Director
Agarwal, Sanjay, M.D.
Breen Church, Kellie, Ph.D.
Chang, Jeffrey, M.D. (Emeritus)
Cook-Andersen, Heidi, M.D., Ph.D.
Su, H. Irene, M.D., M.S.C.E.
Kauffman, Alexander, Ph.D.
Lawson, Mark, Ph.D.
Mellon, Pamela, Ph.D.
Shimasaki, Shunichi, M.Sc., Ph.D.
Thackray, Varykina, Ph.D.
Wilkinson, Miles, Ph.D. 
Training & Education
Our extensive educational program includes teaching and mentoring at all levels of training including medical and graduate students, basic science postdoctoral fellows, residents, clinical fellows, and junior faculty scholars. Resident and fellow teaching includes interactive didactics in the classroom as well as one-on-one teaching in the clinic. Fellows and junior faculty are mentored by renowned senior faculty in both basic and clinical research.
Labs & Research
As an academic center, we also conduct cutting-edge clinical, translational, and basic research, which addresses the role of the brain, pituitary, and ovaries in the regulation of menstrual cycles and basic biology of the ovary. Specific topics of research interest include egg quality, embryonic development and implantation, fertility preservation and oncofertility, puberty, menopause, aging, stress, excessive androgen production, endometriosis, and causes of menstrual irregularity.
Breen Church Lab
Cook-Andersen Lab
Duleba Lab
Kauffman Lab
Lawson Lab
Mellon Lab
Shimasaki Lab
Thackray Lab
Wilkinson Lab
Faculty Support
Lizeth Gallegos
lkgallegos@health.ucsd.edu
for Heidi Cook-Andersen; Miles Wilkinson
Ruth Montouri
858-534-1140
rmontouri@ucsd.edu
for Kellie Breen Church; Alexander Kauffman; Mark Lawson; Pamela Mellon; Varykina Thackray