Dr. Varykina Thackray
Dr. Varykina Thackray, Ph.D. is a Professor in the Department of Obstetrics, Gynecology & Reproductive Sciences and Co-Director of the San Diego Institutional Research and Academic Career Development Award (IRACDA) Training Program for Post-doctoral Fellows.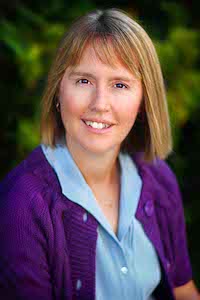 About the Lab
One of the main objectives of our research is to understand the etiology and pathophysiology of Polycystic ovary syndrome (PCOS) using relevant mouse and tissue culture models.
Spotlights & News
Spotlights
05/10/22 Congratulations to Reeya Shah for receiving a Research Experiences for Graduate and Medical Students (REGMS) Award from the Endocrine Society and Annie Chen for receiving a Summer Research Fellowship from the UCSD School of Medicine.
Location
Office: Leichtag Biomedical Research Building, 3A17
Lab: Leichtag Biomedical Research Building, 332 Bays EE, FF & GG